If This Isn't You Yet, DO NOT WORRY – I can help!!
The 12 Week Bikini Guidebook Will Help You…
Build Muscle & Lose Fat

If you want to see visible muscle you have to build muscle. These workouts are geared to helping you build muscle which will in turn, help you lose fat.

Get Results FAST

Instead of wasting your time guessing or doing exercises that will not work, this program streamlines your workouts to save you time.

As a personal trainer of 9+ years, I know what works and what doesn't.

Feel Confident You Are Doing the Right Things

Don't worry about what you need to be doing and when – that's my job! Plus you can refer back to the glossary and videos to ensure you are doing the moves correctly.

Teresa , TX


I describe this workout plan all the time to my friends when they ask me what I'm doing. I tell them that not only do you get a daily workout schedule, so there is no guessing what to do or fiddling around trying to think up what to do next, but you also get the best support when you are faltering.

Joy, CA


I'll credit you with getting me pumped up to go into competitive bodybuilding, because your program did just that. It gave me an immense amount of fitness stability based in real understanding and knowledge, and that gave me confidence and a great butt!
What You Get When You Join the 12 Week Bikini Guidebook…
Challenging Daily Workouts
If it doesn't challenge you, it doesn't change you! These workouts are designed specifically to help you build muscle which will get you LEAN.
Coaching From Me
Each day I will be posting in the private Facebook group to help you in any way I can. I'll also be sending regular check ins and tips via email and you'll have access to me anytime you need me.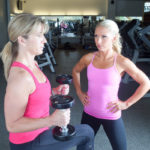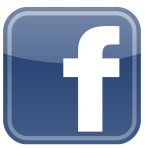 Camaraderie of a Group
Over the years of being a personal trainer and running online programs I have figured out that the key to success is having the camaraderie of others. The private Facebook group is very active, and it provides that.
If You Order Today, You Will Also Get These Bonuses…
Bikini Cookbook – 40 Recipes to Help you Get and Stay Lean
20 Post Workout Meals to Aid in Recovery and Muscle Building
Home Workout Modification Guide
1:1 Email Orientation with Me
Bodyweight Circuits for Quick At-Home or Travel Workouts
PLUS, With Your Membership to KyraWilliamsFitness.com…
You get in at a discounted rate – no one can sign up for this rate and you are locked in!
You will receive a significant VIP discount on all future programs
You will have access to one on one training with me, Coach Kyra
Stay up to date with brand new training videos, recipes, menus, interviews and teleseminars
Receive exclusive, members only coaching emails and info from me
My initial goal was a bikini competition, but really it was to get healthy and in serious shape and if I thought I could compete I would. Well I did!

What was more rewarding than the end result was the process. I really got stronger, my butt is getting bigger (YES!!), I'm finally developing some shoulders, and most of all the muscles in my back are showing up!

A lot of them just don't move ever, but the ones that do are on fire and growing. It's so exciting and unbelievable.

Kelsey, HI