CFD Survival Guide

The Definitive
Guide to Managing
the Concealed Risks
of trading CFDs!
From Brian Fielder, 8.43am, Thursday
If you are looking to make money trading Contracts for Difference (CFDs)… then this is going to be the most exciting message you ever read. You can learn money management techniques to not only help increase your opportunities to make money, but more importantly, greatly reduce the potentially catastrophic risks.
This is information most CFD providers are never going to tell you,
because while they gain, it can cost you everything!
Here's why I'm going out on a limb to share my hard earned knowledge:
I am a trader and for many years I worked on a desk of one of the world's largest CFD providers and I have had enough of people losing money unnecessarily or in many cases, traders running out of money just before they worked out the formula that worked for them.
So I compiled my notes, the teachings and answers to the many email and personal questions and eventually it became a book covering the keys you MUST KNOW about making money trading CFDs and more importantly surviving the many CFD risks that are inherent.
The CFD providers will never tell you – except hidden in the fine print – because it would put many potential clients off and they need a steady flow of new people to replace those that disappear each month.
Unfortunately most newer traders plunge straight in and lose their shirt on the first few trades and its unnecessary. Some people trade for 12 months, make a fortune and then lose it all in one bad month without ever understanding CFD risk management. That's not making money or building a sustainable income – that's just gambling and sometimes winning, but in the end, losing!
Imagine being able to take each trade confidently, knowing there was a CFD risk management system and the risk to reward calculation was determined before you took the trade. Wouldn't that be great? It's easy to do and there are free tools to help you do the calculations.
What about if you could set a plan for the journey ahead, understand the keys to CFD survival and be prepared for the risks well before they come.
This specialised CFD e-book will dramatically reduce your risk, help you survive and then prosper. You have to be in the game to win it and I'm so passionate about saving people from unnecessary loss that I'm going to give you 2 of the best chapters for free.
Even if you don't have the time, determination or realisation yet that survival and money management is the most important part of trading, please just read these 2 chapters, apply that and I would have helped another trader. Just click the link further down below for 2 chapters entirely free, or better still buy the complete CFD ebook for only $97 and get the full picture straight away.
The CFD ebook is solid information, no fluff, written by a professional and guaranteed.
Here's a sneak peak at what you'll discover in the "Survival Guide":
3 simple ways to improve your chances of survival in the world of CFD trading

The little-known way to know exactly, to the cent, how much money to put into an individual share CFD trade

5 proven steps to preparing yourself adequately for trading the CFD markets over time. It's all about time in the market so make sure you are in it for the long haul with the keys to managing the financial risk per trade

2 simple keys to working out which type of CFD provider to use

AMAZING! Discover in a matter of minutes how to expand the potential for financial gain through the opportunity of leverage but manage the risk to increase your chance of survival

4 proven strategies to balance the risk to return required for financial growth, apply suitable leverage for profit maximisation, use short selling to capitalise on a falling market and choose the broker that matches your needs, rather than theirs

A dirt-cheap way to know the pitfalls ahead, be prepared and lay the foundations for a solid long term plan in active trading and investing using CFDs

A free and easy way to manage your daily trades and keep accurate records

What else is needed after creating your own trading system e.g Stop loss methods using an ATR calculator

How to access a free CFD Calculator to simplify your key trade management decisions

Discover how to use a stop loss order, determine your target leverage and grow from this day onwards

NOW IT'S REVEALED! The hidden truth behind what is needed to survive, how to review CFD providers, where they make their money and how to cover your positions to minimise the risk of

getting caught out.

This is your secret weapon for making money trading CFDs and CFD Survival but you must act on it.At the very least you will learn the importance of a cfd trading system with an ATR stop loss.
How did I know exactly what to put in the book?
Every section in the book is there because "you asked for it." Well, not "you" really. But from real live questions. Questions from people who love trading but haven't quite cracked the formulae. I taught people trading and worked for a CFD provider for several years to get the tips from the inside. Time after time I saw good people get sucked in, wasted money unnecessarily and lose their savings (or much worse) when it could all have been avoided.
I asked for the top questions people had and people answered – I want to know what is a CFD, can I use CFDs in a SMSF, what is short trading using CFDs, how do I review CFD providers, how to avoid the common CFD risks and learn from the mistakes other people make when they are starting out, how do I protect my positions, where do I set a stop loss and why, what do the professionals do that I don't know about?
I had people comment that trade through Direct Market Access platforms (DMA) and Market Makers and through CFD providers like CMC Markets, IG Markets, Macquarie Prime, ETrade, City Index, FP Markets and even spread betting companies.
There were further questions on how to compare options to CFDs, using margin leverage, what are the CFD tricks and all this from people in Canada, USA, Australia, Hong Kong, Germany and Japan to name a few. Enough questions already! Many common threads became apparent, common problems but most of all – there were hundreds of people about to lose their shirt through not understanding the key elements that experienced CFD traders know from experience.
I had also seen enough of good people losing money through not being prepared and I didn't want it to happen anymore and the lessons, like most in life, are not really that hard but we have to have them explained properly and be prepared to listen and then we learn.
I set about writing answers to all the questions and the CFD Survival Guide was born! There is no fluff. Just the real answers you need to know. You'll discover all types of exciting information, techniques and CFD trading tips. Soon you will learn what makes professionals different, and why you can outperform the professionals due to the increased agility you have!
I've been investing for many years and decided to trade actively to capitalise on the more explosive movements, the opportunity for leverage and cheaper broker rates. At first I got lost in the maze of information and spiels from the different brokers. The CFD Survival Guide was a great investment saving my time and effort and refocused the foundation of 'trading' skills that were necessary for the survival of my trading account.
Bernie J. Sydney
(All you need is a credit card, PayPal or echeck facility and it's totally secure through Clickbank, one of the worlds largest eCommerce companies. Your credit card data is passed directly to the bank and no one but the bank has access to your sensitive information).
Press play to listen to a client testimonial
This guide is a must have for anyone interested online stock market trading for beginners or experience forex or stock traders looking to further improve their trading systems and reliability. Don't let it go, you are so close to owning it.
What's a CFD Resource like this Worth?
I know its worth around $20,000 in time and money because that's about what it cost me in education, testing, mistakes and learning the slow way! You can have it today for just $97 which for many people is just 1 or 2 hours at work.
Think how many hours it will take you to acquire this much specific knowledge and that's before you have tested it. Save the time and hassle and for just $97 you get highly relevant and proven information like this – and SPECIFICALLY for trading CFDs.
This is an electronic book [CFD ebook] that can be opened by your computer in a flash, or printed if you need it, but there's more than just these amazing secrets.
Even a beginner trader with a $5,000 position can lose $200 in a flash so don't risk not knowing how to protect your hard earned capital or never setting yourself up for true trading success. And don't worry, if for any reason you're not happy with the content, you have a complete 100% guarantee so you have nothing to lose.
100% RISK-FREE

MONEY BACK GUARANTEE
Hey, you're my customer. And if you're not happy, it looks bad on me. So if you're not happy with what you discover from "CFD Survival Guide" I don't expect … or want … to keep your money. Just simply whip off an email to me and I'll happily refund your money in full (in fact, I'd be embarrassed to keep it).
But… the CFD guide e-book is yours to keep no matter what, as a "thank you" gift from me!
Okay? So you really can't lose! The e-book's yours no matter what. I take the risk and I'm giving you the full trust that you will do the right thing.
That's about as fair as it gets, don't you agree?
Well let me tell you what I'll also do to make this the best investment you ever make. I'm going to throw in some free bonuses that are literally worth more in money terms than my e-book itself!
Simply grab your copy of "CFD Survival Guide" right now, and here's what I'll throw in:
ADDED BONUS #1:
"The MUST questions to discover which CFD provider is best for me".
At this stage in your trading you may not know what it is you don't know. This is critical to survival and may save you precious time and money being with the wrong provider.
You'll discover questions you MUST ask to fully assess a providers Platform offering for you
13 questions you MUST ask about order types and the way stop loss orders are treated. One mistake here could cost you more than the entire CFD Survival Guide

5 questions you MUST ask about service that don't always come to mind first but separate the best provider for you from someone sub-standard or costly

13 questions you MUST ask about rates. It's not just about the headline rate, there can be much more and you could pay for it on every trade Imagine the time and money you could waste being with the wrong provider. Wasted time setting up an account, learning their software and orders only to find there are 3 or 4 major downfalls with the provider and you didn't ask simply because you didn't know the questions you should have asked.
Have a look at the chapter listing first if you need.
ADDED BONUS #2:
"Trading journal template"
Experienced traders use them, trainers talk about them, books elude to them but rarely do you see one and it's such a simple yet effective tool.
Here's what you get:
I'll give you my own 'Trading Journal' format developed over many years. Its ready to go, you just fill in the blanks and print it out on your home printer

What's more it will come unlocked in Word and Pdf format so you can customise it however you wish

This invaluable tool tracks your physical and emotion trading state and is a snap to use.
Imagine how you'd feel if you knew these things before you started trading! How much time, effort and money you could have saved. I'll bet the Survival Guide and these bonuses would have saved you $10,000 to $30,000 hands down. For big traders even more. I am giving you all these bonuses FREE when you order "CFD Survival Guide." Well the good news is, that's still not all. I have another gift for you.
ADDED BONUS #3:
"9 steps in defining your journey,
trading outcomes and CFD risk"
'Crystallize your goals. Make a plan for achieving them and set yourself a deadline. Then, with supreme confidence, determination and disregard for obstacles and other people's criticisms, carry out your plan'.
Without a direction or can end up anywhere. This bonus was especially developed for those that can see the need but don't like setting goals and outcomes. I cut to the chase on the key measurements you need and you can complete the exercise in 15 minutes or less to define your journey from beginner to professional trader and have it mapped on one page.
Here's a short list of what this amazing bonus contains:
Defining exactly where you want to be and when, the first step to success in most endeavours. I list it for you in a simple to use format

A proven format for adapting the risk you take to your current skills level. If you had just learnt how to drive a car for the first time, you wouldn't go risking money (betting) that you could beat an experienced race car driver with your newly found and modest skills. So why do new traders bet the house in

their early trading days! You need a plan to scale up your risk as your skill and proficiency grows and this bonus document helps you set the parameters and stick to thttp://cfdsurvivalguide.com/wp-admin/post.php?post=5&action=edit&message=1hem

A simple but effective format that usually takes 15 minutes or less to complete
My trading account has been up and down 100 times the investment you ask and I have tried several CFD providers and paid the learning price at each. I bought your CFD Survival Guide hoping to put in perspective where I was going wrong and Chapter One was enough for me to start thinking and improve. Thanks for your insight, wisdom and compassion to share.
Peter Jensen, Berlin
Phew…that's some very
useful
bonuses right?
Thousands of hours of work and experience
showing you how to trade CFDs and much more…
Its all yours to pick and choose what you want. Congratulations, you nearly have it your own copy! So if you want the answers, treat it like an opportunistic trade and take it while its there because it may never come again.
I used to simply place $20,000 in each trade (and lost as much as I made) but have now learnt how to get the odds on my side and determine a method for profitability. You have made me tens of thousands of dollars already so I look forward to using the skills for the next 20 years. What an investment the Survival Guide turned out to be!
Jimmy Kee. Hong Kong
As they say, the proof is in the pudding and I have only ever had 2 Guides returned because they were after something else and they received their refund immediately. I stand by the 100% money back guarantee.
Go ahead and commit to learning the right lessons now and if you're not happy with the value, then simply return it for a full credit, no questions asked. I am sure you will be ecstatic with the material you gain and will be the next person sending me a testimonial for me to place up here.
For a mere $97, you're getting the answers you need … PLUS A WHOLE LOT MORE.
Now, you can only get this product from me. It's not available in libraries or anywhere else on the net and not only can you get this small cost back very easily, but for some people its tax deductible and for others I have just saved you hundreds of hours of effort that you can now invest in your family, friends or other fun.
Order now safely with Pay Pal, Master Card or Visa
Still not sure – click here to try before you buy
Whatever you decide. we wish you great trading success,
Brian
The team and experience at CFD Survival Guide
P.S. Don't forget, you're getting a huge value in the bonuses as well as the Survival Guide. Everything to get started in trading CFDs. Remember that there are companies out there, some good some bad, all trying to exploit your interest in CFDs. They rely on churn and no one will look after your money as well as you do. You will need to work out which provider suits your trading system best and the CFD guide will cost you the same as brokerage on 1 or 2 trades whilst the information may last you a lifetime.
P.P.S. If you have ever been reticent to go forward before, then now is the time to step up and go forward on your trading skills. There is amountain of value here, written by a trader for traders without the usual bias from a CFD Provider so don't delay. As the NIKE ad used to say, Just Do It!
You will pay for your knowledge somehow. For $97 now you will advance faster and probably save this on your next trade alone.
View chapter listing
100% money back GUARANTEE!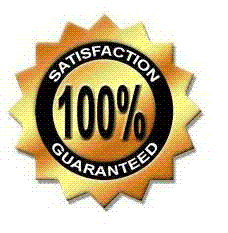 Order totally risk-free. Even if you're not sure this is for you, order and try it. If the CFD Survival Guide is not everything you expected, I will give you a complete refund. No questions asked, no ifs buts or maybes and no fees. You'll get a full refund processed within 24 hours at most. And yes, I am this confident it will work for you and then welcome your glowing testimonial.
Your payment is through ClickBank as one of the largest most trusted online retailers in the world and they honour the 60 day guarantee just in case it isn't everything you wanted. If so they arrange the refund direct to you so order without delay or concern.
Please note: CFDs are a leveraged derivative and can carry a high level of risk and so are not suitable for all investors. When considering trading and CFDs, please take into account your own risk profile, availability of capital and personal circumstances before considering CFDs or the CFD Survival Guide. We aim to help you on your journey but clearly do not know your trading experience, risk profile, needs or outcomes and as such this information is for educational purposes only. Make sure you read and understand the respective Product Disclosure Statements (PDS) from any CFD Provider you are considering also, before commiting any money to your trading.
It is illegal to copy or reproduce any of the CFD Survival Guide unless you have my permission. I am passionate about helping ather traders and particularly those that are regularly taken advantage of by some of the less scrupulous CFD providers so if you want to use some material, email me and chances are we can come to an agreement. Thank you. Brian