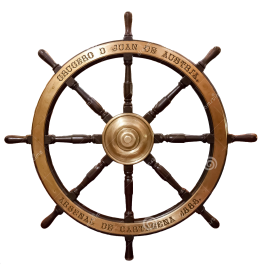 Loading…
Order Boat Alert History Report by HIN Number
Trusted by 19,000+ Boaters, Join Them!
Report will be
9
pages and Viewable Instantly!
We search 72 public databases. Lowest Price & Money Back Guarantee.
Two Percent will be Donated to Charity.
Hidden problems with the Boat?
Buying the right boat starts with knowing its history.
What's included in the search:
Accident Checks USA
Pollution Incidents USA
Theft Check USA & International
Salvage & Total Loss USA
NMVTIS Check 48 States
Boat Recalls
Year and Month of Manufacture
Auctioned Vessels
Abandonment or Misappropriation
Manufacturer Data Validation
Model Name Exact or Close
Insurance Companies Branded Titles
HIN Validation
USA Registration if available
Some Lien databases
Claims and State Issued HIN's
Full HIN Decoder
Boat Value Calculator
Previous Boat Names
USA Documentation Numbers
Cross Check Official numbers
Canadian Registration (Federal)
Canadian Licencing PCL (Provincial)
Canadian Theft Database
If you buy a Boat or Jetski with these issues
you could face costly problems. Safe boating starts with a clean boat history.
Order Boat Facts Lookup Below
Public Databases & DMV Data Checks
Free and Paid Databases Checked All at Once!
Detailed
Comprehensive: Boat-Alert checks 72 private & public (State and Federal) databases for your HULL ID and provides a search report summary that is 9-pages instantly. Most Categories: Read the FAQ to know what is not included.
Accurate
We provide all the boatfax data and indicators available to us in the report and do not hold anything back. We do the boat history search but we don't guarantee how much boat history report data is found because we are a search service.
Secure
Paypal, Clickbank, and ConvergePay are the internet's leading shopping carts, providing a secure and easy-to-use method for internet
shoppers to purchase digital products from trusted global merchants. Our servers never see your credit card and all traffic is securely encrypted.
---
Step 1. Select Your Package
Most People choose 10 credits.
Secure Checkout
Step 2. Checkout Options

Pay By Credit Card:
---
Why Use Boat-Alert.com? Top 3 Reasons to choose us
A Marine Survey or Inspection won't uncover title issues, stolen boats, or false paperwork. Surveyors only tell your the current state of the boat by looking at it. Avoid a financial disaster.
Longest 60-Day Money Back Guarantee
Easier refund process than the others and longest guarantee among all competitors for this boat hull number check as the product is described. Trusted by 19,000 boaters.
Most Categories
Convenient: Boat-Alert checks 72 public & private boat databases (State and Federal) DMVs and DNRs for your Hull ID instantly. We are the only Boat History alternative with access to NMVTIS Federal database!
Lowest Price and Best Value
Our packages are priced at $19.99 USD for one report and $39.99 for ten boat history searches! Credits Don't Expire. Two percent of all proceeds go to charity. The report is generated instantly so you save hours of work.
Appeared On NBC, FOX, CBS, NADA Guides, and BoatTrader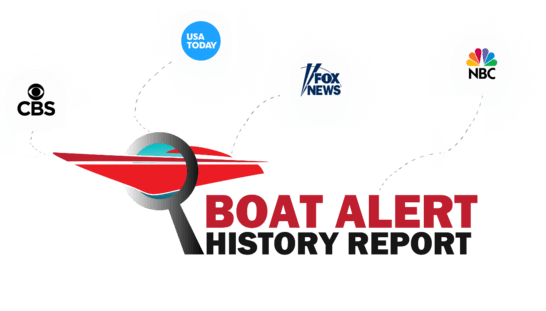 Great for Sellers too
Boat History checks for the hull ID can be a great selling tool.
You get a link that you share on classifieds such as Boats.com, Craigslist.org, eBay.com, and BoatTrader.com.
Give a buyer a free boat history report and earn their trust having provided the boats information, boat titles, and boat hull id number search results for free.
Get a Boat history search on boats.com or yacthworld for free or order a HIN lookup for your hull number with a full title registration check report.
We know you don't do this often and hope you will think of us when you need a boat history report.

Buy peace of mind & Avoid regret with Boat-Alert.com

Become a Better Shopper and avoid a financial disaster.