My Story
For years I struggled with my health.
Heck, growing up, I had cancer when I was 6, 9, 11, and 21 years old. And, treatment from cancer wreaked havoc on my body. It was very frustrating.
Here I am in a pic when I was first diagnosed. It was right around Christmas time. Yep, that's me with my Return of the Jedi puzzle and my favorite blanket. Oh, and it looks like I got some G.I. Joe toys that year, too. Score!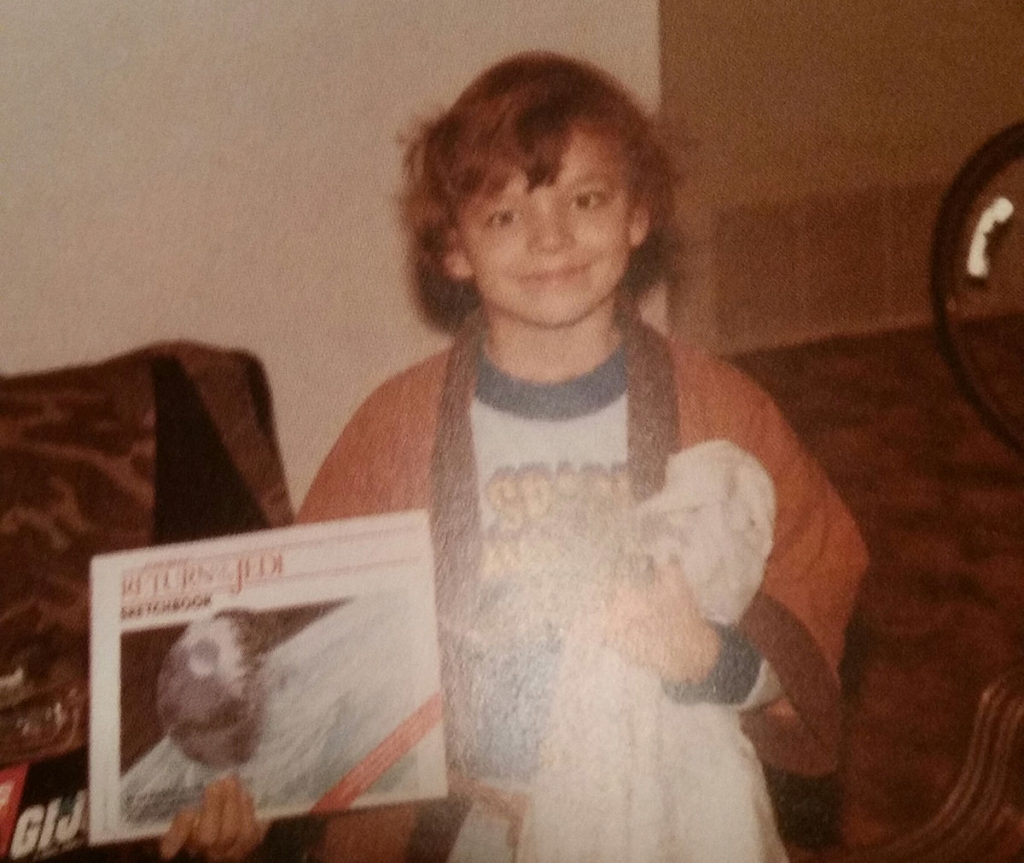 I remember everything clearly from when I was a kid. I would be healthy for periods of time, and then I'd get sick or have some issues, usually related to treatment.
I HAD HEALTH ISSUES FOR YEARS!
In time, I learned a lot about my body. Often, I could tell doctors what was going on before they had even diagnosed me.
"PLEASE JUST LISTEN TO ME! SHEESH!"
Some doctors listened to what I had to say, and others didn't listen at all.
When they didn't listen, things could get terrible, really fast. I mean, horrendous.
Like for example, that time in 2012, when I rushed to the emergency room and told the doctors that I had myocarditis. They didn't listen, though. After a heart catheterization, they said I had a "pulled pec muscle" from working out.
Well, I ended up in the ICU a couple of hours later though with—you guessed it, myocarditis.
Yep, that's me in the pic below, fun times.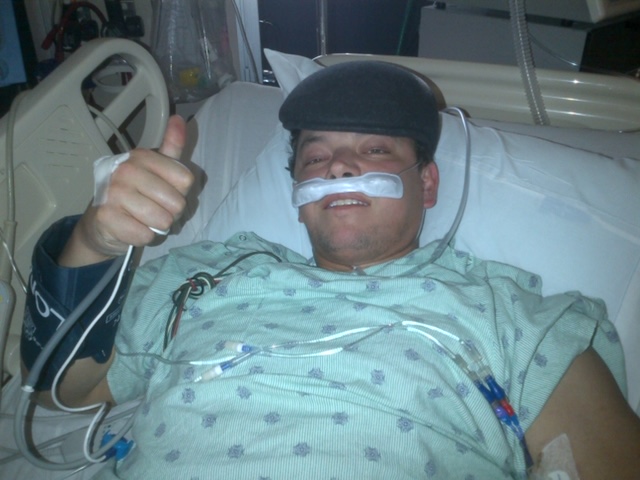 I was in the hospital for literally three and a half weeks. It was pretty horrible. I mean, there I was, spending Christmas in the hospital, again!
In 2006, I also spent Christmas in the hospital with the same thing! I almost didn't make it through that one, though.
Back in 2006, I remember standing up from a chair in the dining room at my grandmother's house, and my vision fading out.
I FELL BACK ONTO THE FLOOR, UNCONSCIOUS!
But What About Reactive Hypoglycemia?
So what the heck does all of this have to do with reactive hypoglycemia?
Well, when I first started experiencing problems and having the symptoms of reactive hypoglycemia, I didn't even know what was wrong. I just knew I felt awful, and sometimes the symptoms scared the hell out of me.
And, to top it all off, I could never seem to get what I needed from anyone in the medical field.
I would have episodes so bad I thought I was going to faint, or worse.
I would get cold, my hands would tremble, my legs would shake, and I would have heart palpitations. And again, I didn't even know what was triggering my episodes.
And, right around the time, I started thinking that this was all connected to my diet. I suspected it was a low blood sugar issue. I was told that because my blood sugar levels never quite hit the clinical definition of "low blood sugar," I didn't have a problem.
Oh really? Sweaty palms, trembling hands, a body shaking uncontrollably, heart rates near 200 beats a minute without doing anything strenuous—these aren't issues? Are you kidding me?
So yeah, I continued to experience these symptoms. I was confused, frustrated, and well, I was angry.
I Got To Work
But, just like in the past, when my experience and my gut feelings told me things that some doctors would not even consider, I knew I was onto something in thinking this was a low blood sugar issue.
I HAD TO TAKE THINGS INTO MY OWN HANDS!
After spending hours and hours researching, reading articles, reading studies, talking with trainers, dieticians, and even bodybuilders—anyone who knew anything about nutrition, I was convinced that reactive hypoglycemia was the issue.
Then came the next step.
The next step was learning how to fix it all.
With a little bit of testing, wait, with a lot of testing and trial and error, I developed my own system for treating my reactive hypoglycemia.
I fixed my horrible symptoms myself—symptoms I thought I could NEVER overcome!
Today, I live symptom-free of reactive hypoglycemia.
LIES! LIES! LIES!
In my program, I'm going to clear up some misunderstandings about reactive hypoglycemia.
Everything I've learned about controlling my reactive hypoglycemia has been learned through my research and experience.
I'm not just going to hit you over the head with the information I read in a big textbook.
LIE #1: YOU CAN'T EAT SUGAR!
I'm going to show you how I eat cake!
Yep, who would have thought that would be something a person with reactive hypoglycemia could do?
Well, I do it!
LIE #2: YOU CAN'T EAT ANY OF THE GOOD STUFF!
WRONG! In my program, I layout the diet options that I've used for years to keep me healthy and happy.
LIE #3: NOPE, IT'S NOT REACTIVE HYPOGLYCEMIA!
In my program, I'm going to share with you one reason why my doctors pretty much just blew off my diagnosis. It was so frustrating.
SECRET: EAT THIS ONE THING TO CONTROL BLOOD SUGAR AND GET LEANER!
Also, in my program, I'm going to show you ONE thing that I eat EVERY single day to help me control my blood sugar.
It's natural, doesn't have to be cooked, takes no time to prepare, and it's also great for trimming down your tummy line.
I WAS FREAKED THE HELL OUT!
Look, I know when I experienced my first major episode of reactive hypoglycemia, I was a bit freaked out. And after every other episode, I wondered if I would ever have my healthy life back.
I became so frustrated with the doctors, medications, and "suggestions" on how to fix my problem. It was only when I put in the time to do the research and put together my system, that I started feeling better—permanently.
Again, today, I don't experience reactive hypoglycemia episodes, ever.
So please, let me share my information with you. It might very well help you crush reactive hypoglycemia as well.
If you aren't satisfied, I'll give you your money back
YEP! THERE IS A 100% MONEY-BACK GUARANTEE!
AND I'M GOING TO THROW IN DAVID SILVA'S WORKOUT PROGRAM FOR FREE! ($79 VALUE!)
About Ryan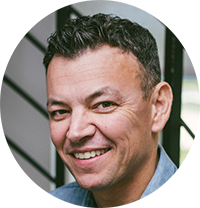 Ryan Hamner, creator of "Crush Reactive Hypoglycemia," is a four-time survivor of Hodgkin's Lymphoma.
After battling, and beating, cancer at ages 6, 9, 11, and 21, Ryan has focused on living a healthy lifestyle to mitigate the sometimes frustrating impacts of cancer and cancer treatment.
Ryan recently published his book, "This Is Remission," and in 2011 wrote and recorded the song, "Where Hope Lives" for the American Cancer Society.
David Silva
Brazillian, David Silva, has been in the fitness years for right at 20 years.
He got started in fitness, early as a child.
In Brazil, he focused on his Jiu-jitsu training and served in the military.
Today, David is a full-time personal trainer who has his NASM®, AFFA®, and P90x® certifications.
Today, when you get, Crush Reactive Hypoglycemia, You'll also get David's workout program FREE. That's a $79 value!
Copyright 2019 Ryan Hamner
This program is for informational purposes only. It should not replace your doctor's orders, your medications or the advice of your physician. Always consult with your physician before starting an exercise or diet program. This is especially important if you have any medical conditions or take any medications.
Your digital products will be delivered in PDF format.
ClickBank is the retailer of products on this site. CLICKBANK® is a registered trademark of Click Sales, Inc., a Delaware corporation located at 1444 S. Entertainment Ave., Suite 410 Boise, ID 83709, USA and used by permission. ClickBank's role as retailer does not constitute an endorsement, approval or review of these products or any claim, statement or opinion used in promotion of these products.