"Stop Struggling to Give Your Child a Better Future

Empower Them to Succeed Under Any Circumstances"
You can make that a reality today….
Introducing:
The first book EVER to explain The Law of Attraction and Goal Setting

in terms your children will understand!
…And to answer all your questions about these life-changing topics in a thorough parent's guide.
Finally: Something FUN And EASY To Follow

For Kids Of All Ages… Including Yourself!
This Comprehensive SUCCESS Program includes:

3 Ebooks

1 Audio Book

9 Videos

…and 10 Unique Bonus Games, Actvity Sheets, amd Guides
YOU WILL…
Help your child discovers exciting capabilities and skills, that they never knew they had…
Improve

your child's self esteem

and feeling of self worth… ESPECIALLY if you're not perfect in that department yourself!
Help your child develop a

knack for achieving great things in life

…using a TRICK that we will show you…)
Give your child a

TRUE SENSE OF PURPOSE

(

it'll carry them through thick and thin, for the rest of their lives

)
Show your kids how they can finally

make their wishes come true

(

imagine how they'll look up to you after THAT!

)
But don't just take our word for it…

Law of Attraction for Kids – Here's What Others…

Are Saying!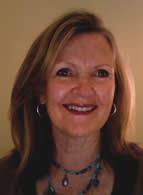 "It builds on familiar understandings, such as making wishes and imagining, by introducing children to practices that help them understand the power of their own mind. The exquisite illustrations and the message within the text will be welcomed by adults who were powerfully affected by 'The Secret' and would like the children they love to benefit from its powerful message."
Kathy Pryke, language and literacy educator

Adelaide, Australia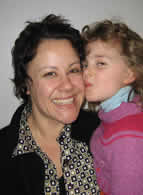 "It was great to be reminded of how important goal setting is – at any age! I found these books not only inspiring but a great opportunity for parents and kids to work on goal setting together. My four-year-old daughter really enjoyed compiling her collage. Becoming familiar with the well-researched material before starting helped me to make the process flow."Julie Butler, mother and psychologist

Anglesea, Australia
"I enjoyed reviewing this set of books. As a parent of two children, I think it's important for the kids to learn early on how to save their money and set goals for themselves. These books are written in a format that is easy to understand and the illustrations are wonderfully done in a way that keep the kids focused from one page to the next. It will be fun to share these books with my children".
Christi Dallaire, mother of two

Washington State, U.S.A.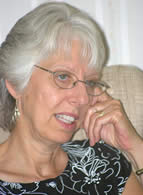 "I am delighted with these books. 'Go for Your Goals – for Kids' gives children hands-on experience at setting and reaching their goals in a fun way. As children learn these techniques for visualizing and manifesting their desires, they are sure to come away with a renewed sense of confidence."
Donna Foose, grandmother

Indiana, USA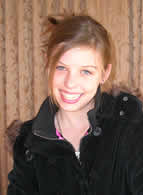 "This is an activity book that helps you achieve your goals. It's excellent, clear and easy to understand. Kids will know how to set goals when they have finished it. I'd like to see a similar book for teenagers. The exercises are lots of fun."
Stephanie Limm, 13

Victoria, Australia


"These books will be a godsend to parents who wish to assist in bringing out the best from within their children. This resource offers ways for children to develop their true potential and goals at any age, and an opportunity for parents to scaffold their child's understanding of these concepts!"
Cath Hall, teacher

Perth, Western Australia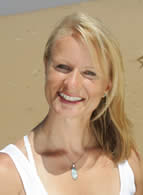 "I believe teaching your children how to recognize what they want and how to set goals to achieve what they want is the most valuable lesson you can give them to become successful in life. These skills are not taught enough in our schools today. An absolute excellent workbook for kids, but parents also can learn from the 'simple' wisdom in this book! It's a book I will definitely suggest my children read even though they now are in the teenage years."
Karin Hagberg, mother and author

Torquay, Australia
Get Ready for One of Your All-Time

Most Memorable Times With Your Kids!
The truth is, your kids may not remember more than little pieces of what they learn in school.
But they WILL remember the time YOU helped them gain power and control over their lives… and what that helped them achieve over the years!
So if you'd rather not take chances on your kid's future,

and give them the ultimate gift of a self-made life, keep reading…
IT COMES DOWN TO THIS: WILL THEY DO WELL IN LIFE?
Inspire the children in your life to Go for their goals

(instead of simply copying what others are doing, ultimately ending up disappointed…)

Give your child a feeling of self sufficiency and the happiness that comes with it… perhaps for the very first time!
Open your children's eyes to see

it's actually possible

to create A FANTASTIC FUTURE

(and you've handed over the very keys to it!)

Experience the joy of seeing your child expand and triumph with

each new victory

(this program is DESIGNED to be easy, fun and full of discovery)
Set your children on an

automatic 'success cycle'

with new skills and abilities for life

(while they are still young and haven't been completely conditioned to the 'life is hard' virus…)
A team of professionals collaborated to design colorful, inspiring, skill-focused e-books that will change your child's life forever.
SAMPLE THE BOOKS BEFORE YOU BUY:

Click here to see 4 sample pages of:

'The Secret of Making Wishes Come True – Goal Setting and Visualization for Younger Kids'

Click here to see 4 sample pages of:

'How to Get the Things You Want (and Have Fun Doing It)'

Click here to see 4 sample pages of:

'Parents' Guide to Goal Setting and Visualization Training for Kids'
– Click Here to GET AS PRINTED COPIES –
When You Order Today, You'll ALSO Receive These
10 13 Exciting Bonuses And Gifts For FREE:
Extra Bonus #1 – Audio Version – Parent's Guide to Their Kids' Success

For Busy Parent's And Carers That Want's To Learn On The Go!

The Entire Parent's Guide in Audio for You to Listen to While You Are Busy with Other Activities (What Parent Isn't?).

Extra Bonus #2 – 4 Videos – Success Exercises for LITTLE Kids


Makes it Easy for Little Kids to Do Their Goal Setting Project With Minimal Guidance From Busy Parents.

This Video Training Session is Fun for Kids, and Will be Great for Children Who Are Both Visual As Well as Auditory Learners.

Law of Attraction Video Collection for Younger Kids

Video #1 – Visualising, How to Make a Story Board
Video #2 – How to Make a Goals Ladder
Video #3 – My Strategy List for Kids
Video #4 – What do You Wish For – Kid's Guide

Extra Bonus #3 – 5 Videos – Success Exercises for OLDER Kids


Makes it Easy for Older Kids to Do Their Goal Setting Project With Next to NO Guidance From Busy Parents

This Video Training Session is Fun for Kids, and Will be Great for Children Who Are Both Visual As Well as Auditory Learners.

Law of Attraction – Goal Setting for Student Video Collection
Video #1 – Visualising, How to make a story board
Video #2 – How to Make a Goals Ladder
Video #3 – My Goals Progress Charting
Video #4 – My Strategy Ideas List
Video #5 – What do You Wish For – Big Kid's Guide
Buyer's Bonus #4

Rainforest Board Game

You'll have loads of fun as you trek through the rainforest to reach your goal. Action Cards move you forward (through positive deeds like rescuing a baby monkey, or picking up trash). Challenge Cards convey a subtle message about taking care of plants and the creatures in the forest.

Buyer's Bonus #5

Mind Maze Challenge

Fun for a rainy day when you can't go out to play! Ben and Lucy have a challenge; can you help them find their way? Your sharp eyes are needed here.

Buyer's Bonus #6

Rainforest Word Puzzle

When wandering through the rainforest, you might come across these interesting creatures and plants. Can you figure out what they are? The pictures will give you a hint.

Buyer's Bonus #7

Rainforest Memory Game

Play with these gorgeous cards and have fun sharpening your memory. Show Mom and Dad how smart you are at remembering where some of the surprises found in the rainforest are hidden

Buyer's Bonus #8

100 Things to Be Grateful For

Be Inspired and Feel Grateful, by Global Secrets International, is a beautiful, illustrated, downloadable book to gift or to treasure. It will remind you of 100 reasons you have to be happy. As Esther Hicks in The Secret reminds us, " is the way to bring more into your life."

Buyer's Bonus #9

20 Tips for a Great Relationship with Your Kids

Pin this poster where you can see it daily, and practice lots of these tips every day. In fact, you can print off a few copies to place around the house.

Buyer's Bonus #10

The Little Book of Life Skills

An invaluable resource! Brian Tracy has written this trilogy of articles – 28 pages include Success Through Goal Setting, Effective Parenting, and Forging Your Self-Confidence. Wise words and advice from a man with vast experience and success in helping people achieve their goals faster and more easily.

Buyer's Bonus #11

100 Ways to Praise a Child

Do you know that you can praise children all day long, and they won't get sick of it? They will love you for it, and if it is sincere and real, they will blossom as you watch.

Buyer's Bonus #12

Extra Activity Sheets (Younger Kids Book)

In case you need them, extra copies of the activity sheets from the Go for Your Goals book (younger kids version), including:

• My Cherished Wishes

• Strategy Ideas List

• Goal Ladder

• Goal Progress Chart

Buyer's Bonus #13

Extra Activity Sheets (Older Kids Book)

In case you need them, extra copies of the activity sheets from the Go for Your Goals book (older kids version), including:

• My Wishes

• Strategy Ideas List

• Goal Ladder

• Goal Progress Chart
'GO FOR YOUR GOALS –

Visualization and Goal Setting for Kids' –
Designed to Empower Your Kids to Achieve

Great Success in Life
The first book EVER to explain
goal setting for kids and the Law of Attractionin terms your children will understand!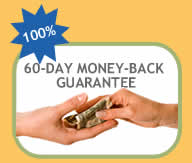 Full 60 Day Money Back Guarantee

– No Questions Asked –
You really have no risk whatsoever. The information you get in this product is priceless and in fact, we are so confident it will change the lives of your kids as well as yours that…
We'll let you READ IT and USE IT, and see the results for yourself. If after all this, you are still not happy – we will gladly refund your money. We'll only keep your money if you're 100% satisfied.
Now, get ready for the real question…
YOU CAN CHANGE THE FUTURE

OF YOUR CHILDREN

OVERNIGHT…
DON'T DELAY GET STARTED TODAY!
– Click Here to GET AS PRINTED COPIES –
To achieving great success with your children!

Winsome Coutts and "The Happy Kids" team
P.S. Before you know it, your kids are all grown up and you can only hope for the best. Today, you still have time to Empower them for the rest of their lives! Don't wait until it's too late.
P.P.S. This just came in from one of our wonderful customers:
"My daughter (5 years) and I had just finished writing down her wish list. We had stopped at page 12 in your ebook after I said I would have to print it out so we could write the list on the special page you provided.

My phone then rang and it was the mother of a school friend of hers giving me an RSVP to my daughter's 6th birthday party next weekend. Her literal words were , "Is there anything she specially wishes for?" to which I replied, "Amazingly, we have just finished writing a list", which I proceeded to read to her!

Thanks for the great book. It was fantastic that I could show my daughter that by focusing on her goals, they could get 'powered up'."
Little 'coincidences' like this can be your reality, too – starting today!
Meet the Writers
To create these groundbreaking books for people just like you, was a daunting task.
So we brought together experts in the fields of child education, personal development, curriculum development, children's writing and art illustration.
These professionals collaborated to design colorful, inspiring, easy-to-read, skill-focused e-books your child will treasure forever.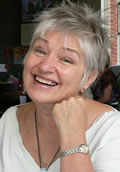 Winsome Coutts, a grandmother and mother of two, holds a teacher's certificate in education, taught school in Australia and Canada, and has written hundreds of articles on self-development. She personally studied with Bob Proctor and John Demartini, popular teachers featured on "The Secret" DVD. Winsome has been visualizing, goal setting for kids and applying the Law of Attraction since 1992
Jessi Hoffman, a professional writer, editor and former elementary schoolteacher, has written goal-setting courses for Trump University; educational curriculum for children; and a distance education course in visualization for Health and Harmony Colleges, Australia. She has studied and taught personal development since the 1970s and holds an M.A. in Eastern studies.
Meet the Illustrator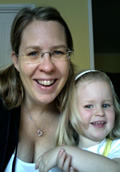 Anneli Asplund, with a diploma in visual arts, was responsible for designing the children's department for IKEA of Australia. She also owned and operated her own greeting card design business before Klara, her baby daughter, involved her in drawing stories for kids and developing her unique children's art style in 2005. Anneli's illustrations fill the pages of these books, and Klara, who is now older, has become an expert in goal setting.
Let Us Help Your Child Have

Their Wishes Come True –

Starting TODAY!
Your Child's Journey to Success and Happiness has Just Begun…

Ready for one of your all-time

best moments with your kids?
How Different Would Your Life Be Today
If Someone Had Guided You?… To Create YOUR OWN Future? "Law of Attraction for Kids"
YOU can give exactly this experience to your children or grandchildren – a life-altering gift that will last a lifetime!
You don't need to be an expert – in fact it's probably better that you're not.
These exceptional books will help you guide ANY child through the steps to learn how to set goals and visualize (you'll thank yourself when they're bigger!).
All you need to do is answer your child's questions from your own experience, or learn along together with them (in case these topics are new to you).
These books are written simply, using language a kid can understand and gorgeous illustrations that add wonder and motivation.
But before we go any further, there's something else…


IT'S NOT JUST ABOUT GOALS, IT'S PLAIN OLD HAPPINESS!
Imagine if you could do all this for your child:
Help your child experience

systematic accomplishment

again and again (after you're done, you'll

know for sure

they will

ALWAYS

be okay…)
Increase your child's motivation for making their wishes come true (the program is

DESIGNED to be fun and exciting

!)
Help your

child feel significant

and competent…

because now their success does NOT depend on their teachers, or even you!

Enhance your relationship with your child by sharing a moment and growing together (

showing them you're not perfect

helps more than anything!)
Show your child the way to repeated success and the


pride of achievement.
Isn't that the kind of 'natural education' your child deserves?
How Different Would You Have Felt Growing Up
If A Kind Adult Had Guided You To Learn Goal Setting for Kids
And Visualization… Until You 'Got It'?
That is exactly the experience your kids are blessed to have access to in this age.

If you decide that they should live the blessings of this time…
It is time to explore the first book ever that explains goal setting for kids and the Law of Attraction in terms they can understand!
Your goal setting discovery package contains:


• Two Beautifully Illustrated Books: one for younger kids and one for older kids – completely explains and walks them through the steps of goal setting, strategizing, and visualization • A Parent's Guide shows you exactly how to use the books plus answers all your questions on visualization, goal setting and how they work for kids • Activity Sheets for the Child to help focus and enhance each stage of learning.
But now, it is time to…
– Click Here to GET Law of Attraction for Kids AS PRINTED COPIES –